---
We are located in scenic Southern Vermont, about 30 minutes East of Albany, NY in the town of Bennington. Please refer to the CONTACT US page for additional details!
We cover the area in about a 200 mile radius of our office, to globally via the internet..
---
We have been working in the Renewable Energy field for many years.
We specialize in battery based systems using the sun to recharge.
We are able to work in sizes from single battery to home sized backup systems.
We also are expert in Data Acquisition Systems for all types of systems, having decades of experience in industrial instrumentation and control systems.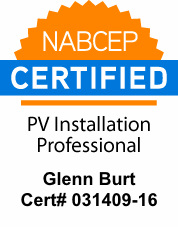 Member of:
IEEE- Institute of Electrical & Electronic Engineers
ARRL-Amateur Radio Relay League
Experience:
Power Guru - Principal Engineer
Cadmus Group, Inc - Renewable Energy Engineer
Solar Plus - Design Engineer
Creighton-Manning Engineering - Field Engineer
Real Goods Solar - Technical Specialist, Commissioning, DAS
Alteris Renewables - System Designer, Field Service, Commissioning, DAS
Renewable Power Systems - Installer, System Designer, DAS
ETM Solar Works - Installer
Partial list of customers:
Apex Solar
Monolith Solar
Veteran Solar
Renewable Equipment Supply, LLC